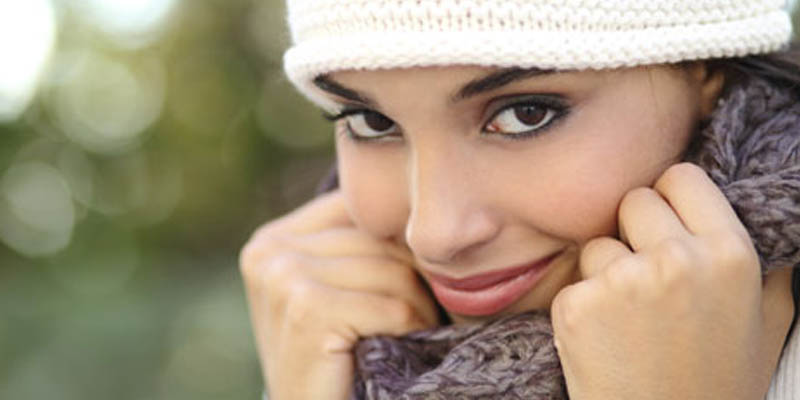 Winter has approached and finally, you can flaunt those smart hoodies as well as cuddle under that warm blanket. However, along with the season change, it is time to change your skincare as well. Skin is not only the most sensitive part of the body but also the part that is mostly exposed to all the harsh weather changes.
Those cold winds are not so far and hence; it is high time that you know some of the best natural ways to take extra care of your skin.
1) Moisturize!! Moisturize!!
Along with the cold wind, winter always comes with some itchiness & dryness. Skin becomes extremely dry and gets damaged in this season and that is why it is always suggested to moisturize well.
In the summer season, it is completely fine to moisturize your body & face once in a day. However, you will probably kill your skin if you do the same in winter. Use a dense moisturizer that is suitable and works best for your skin type.
People with sensitive skin can use a thick layer of coconut or olive oil before going to bed and you will wake up with moisturized as well as glowing skin.
2) Say Yes to Exfoliation!!
The sudden decline in humidity can cause chapped lips as well as cracked dry skin. To deal with all these problems, moisturizing alone is not enough. You will have to exfoliate well to cure these problems. Two best exfoliators are:
Sugar or Salt-based exfoliator
Ground coffee along with peppermint essential oil
You have scrub any one of these to your entire body once or twice a week. This will not only grow the moisturizer's effectiveness but also replenish the skin.
3) Use a Sunscreen
We all run to sit under the sun on a chilled day. Make sure you apply a good amount of sunscreen before doing that. Winters do not improve the harmful sun rays. Hence, go for a sunscreen with SPF 30.
4) Hydrate Well
Have you ever thought about why people seem healthier in the summer season? While some may say that it because of the change of diet, others may say it is due to the short day time. Apart from these reasons, it is also because people do not consume as much water as they do during summers. Despite carrying out certain functions in our body, water also makes the skin glow by replenishing it.
5) Use A Pack and relax………
Your skin needs and deserves a little additional care in the winter season. You can use an effective pack such as cabbage & yeast, to pamper your skin. Following are the steps to make a cabbage & yeast face pack:
Blend some leaves of cabbage
Mix 2 tablespoon of yeast & 1 tablespoon of honey with the mixture
Apply the pack all over your face and let it sit for 10-15 min. Rinse it off with water. For a clear as well as toned skin, you can use this pack this winter.
Try all the above-mentioned tips to experience a noticeable result!!
This winter, you do not have to cover your face & hands!!!