Everyone faces some type of skin allergy at some point in time in life. Skin allergies are of various types, some are acute while others are mild. You would find that the common skin allergies are blemishes, sun burn, acne, heat rash, etc. Thus, you must cure your problem on time so that it cannot cause any serious damage to your skin.
You would find Neem as the most powerful herb of India that people use across the globe. Neem is antibacterial and anti-fungal. It is beneficial to treat the acute skin allergies.
Benefits of Neem in Treating Skin Problems
Clears Acne and pimples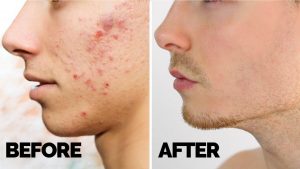 If you are facing the problem of acne or blemishes then cure it with Neem. You can make a paste of using 4-5 Neem leaves, add water, add 5-6 lemon drops, and a teaspoon of turmeric powder. Mix these well and apply this paste on your affected areas. For best results, you can repeat this process twice a week. It would make you free from your skin problem without any side effect.
You can make a face pack by grinding a few Neem leaves and add some water. Now use it as your face pack. It would give you the best results in treating your acne and pimples.
Help in Skin Burns and Injuries
You can apply Neem water, Neem leaves, or Neem oil paste in case of any cuts and nicks, skin burns and injuries.
Prevents Itching
Apply Neem oil to keep your skin safe from any fungal and bacterial infection. It would even help in treating itching or any other skin problem.
Cure Psoriasis
Psoriasis is a type of skin disease that makes your skin look and feel as if it is burnt. You can easily cure it using Neem. Apply Neem oil regularly on all the affected body parts. For better results, add Neem leaves and juice into your diet.
 Treats Skin Infection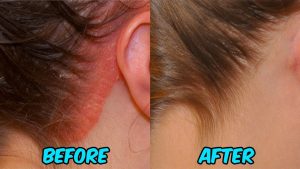 Taking a regular bath of Neem leaves water helps your body to fight mild infections that your body might have in your day-to-day activities. Neem is not less than a blessing in treating skin related problems. It treats almost every skin disease and helps you in eradicating every type of rash, itch, allergy, and infection.
Prevents Reappearance of Blackheads
If you are suffering from blackheads and have a sensitive skin, mix Neem oil with water to apply it all over the blackheads. Use only 2-3 drops of the Neem oil. If you do it regularly, you would get rid of the blackheads and it even prevents the recurrence of the blackheads.
Treats Skin Dryness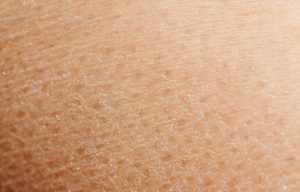 Many people are unaware of the fact that Neem has an amazing moisturizer property. It helps in getting rid of your skin dryness. All you need to do is mix some water with Neem powder and add a few drops of grape seed oil. Apply it to your skin to avoid dryness.
Treats Eczema
Eczema is one of the common skin disorders that make your skin dry and itchy. Neem gives you long-term and instantaneous relief from eczema. It also cleans the rashes that you get due to eczema.
You don't need to get panic if you are facing any skin problem. No medicine is better than the natural remedy. You must go natural and live safe. Try these solutions and live a pleasant and healthy life.