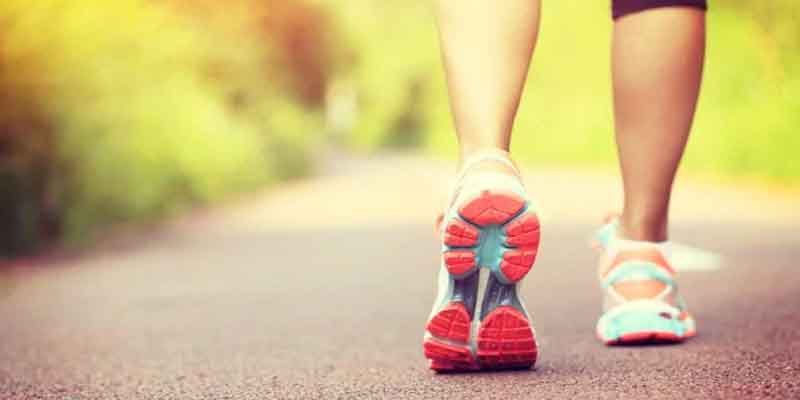 No, there is no need to run long triathlons or marathons to improve your health. You can instead get numerous fitness & emotional gains from a little amount of daily walking.
Continue reading to know all the advantages of walking. You should read till the very end in order to enhance your emotional, mental and physical health.
One should adapt walking as a routine regardless of your level of fitness.
Here is a list of all the advantages of daily walking:
Walking Is the best low impact way to acquire perfect shape as well as lose weight. (Walking between 7500 & 10000 steps daily is the key of fitness)
Walking will improve your sleep
Walking will increase hypertension and reduces risks for heart attacks & strokes. Daily walking has been proved to boost good cholesterol (HDL) as well as decrease bad cholesterol (LDL).
Walking cut down stress
It can also help you enhance your health when practised with various positive habits such as drinking a green superfood powder.
Walking increases balance and endurance
Walking increases satisfaction and sexual desire
Walking reduces mental decline
Walking enhances the mood & also combats the effects of depression
Walking give you time to think. Walking daily is considered as a form of meditation and also renders time to mull over ideas.
Walking also cut down fatigue
When you form walking as a habit, it will be easy to turn it into a lifestyle change. Do you know that walking has the highest compliance rate out of all the forms of fitness & exercise routines? Yes, it is!!!
Walking can make you smarter. Walking daily can turn you both sharper & smarter. It reduces the risks for long term mental disease as it helps to extend blood flow through the brain.
Now, that you have an ample of options to start walking, here are few ways to build a daily walking habit:
Make it a 30-day Challenge- When you will push yourself to do something each & every day for 30 days: it will start to become an ingrained habit.
Set an everyday target- This will help you to make walking a habit. Plus, you acquire positive reinforcement each & every day when you reach your goal.
Before walking: set reminders!!: Set reminders on one of the electronic devices such as mobile, computer and you also can various apps that will help you know when to take a break as well as a quick walk.
Maintain an everyday log- You can use a spreadsheet, notebook, digital app, website or even write it on the wall.
Say yes to incidental walking- Incidental walking is a kind of walking in which you walk daily, in order to reach from Point A to Point B. It's really quite easy to boost up chances of acquiring your 10,000 steps target by expanding your incidental walking.
Other than these 5 ways, there are more ways to develop walking habit:
Purchase a barometer
Get a pair of sneakers
Make it fun
Socialize & walk
Consume more & more water
Walking is an excellent exercise when it is practised alone, however when it will be used in conjunction along with more rigorous exercises as well as physical exertions, a routine walking will help you to achieve the health that you have always imagined of.