Weaning Foods for Indian Babies: The process of weaning involves gradually introducing semi-solid and solid foods to infants besides breast milk. These foods are also known as supplementary foods. Introducing weaning to infants ensures proper dietary intake and nutritional value that cannot be met by breast milk. After 6 months, babies should be given a new eating pattern that suits their lifestyle and provides adequate nutrients for their growth and development.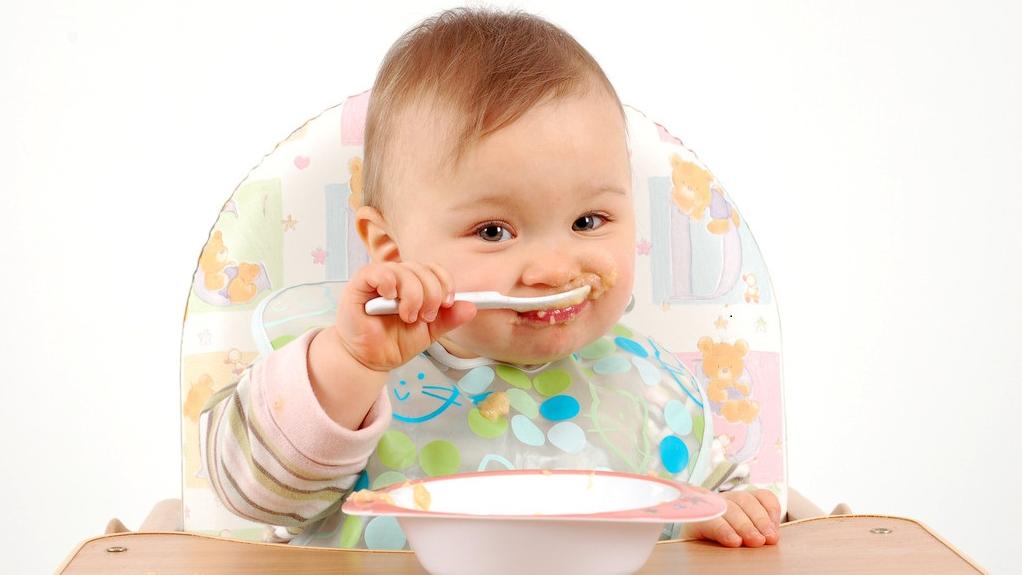 When solid foods are concerned, babies behave differently. Therefore, it is not possible to predict a typical common behaviour. While some babies may prefer semi-solid foods, others may like purees. The taste, texture, feeding style and reaction varies. However, parents should be prepared for all of that.
Right Time for Weaning Foods for Indian Babies
Until 6 months of age, breastfeeding is the best. After your baby completes the sixth month, breast milk cannot provide adequate nutrients, especially iron. As a result, your baby needs some healthier foods for development.
The best time is to wait until 6 months and then gradually introduce pureed foods. It minimizes the risk of adverse reactions and food allergies in the little ones. If there is a family history of asthma, food allergies, eczema, or similar disease, the 6 months period is particularly important.
To begin with, here is what you can give your 6+ months old baby: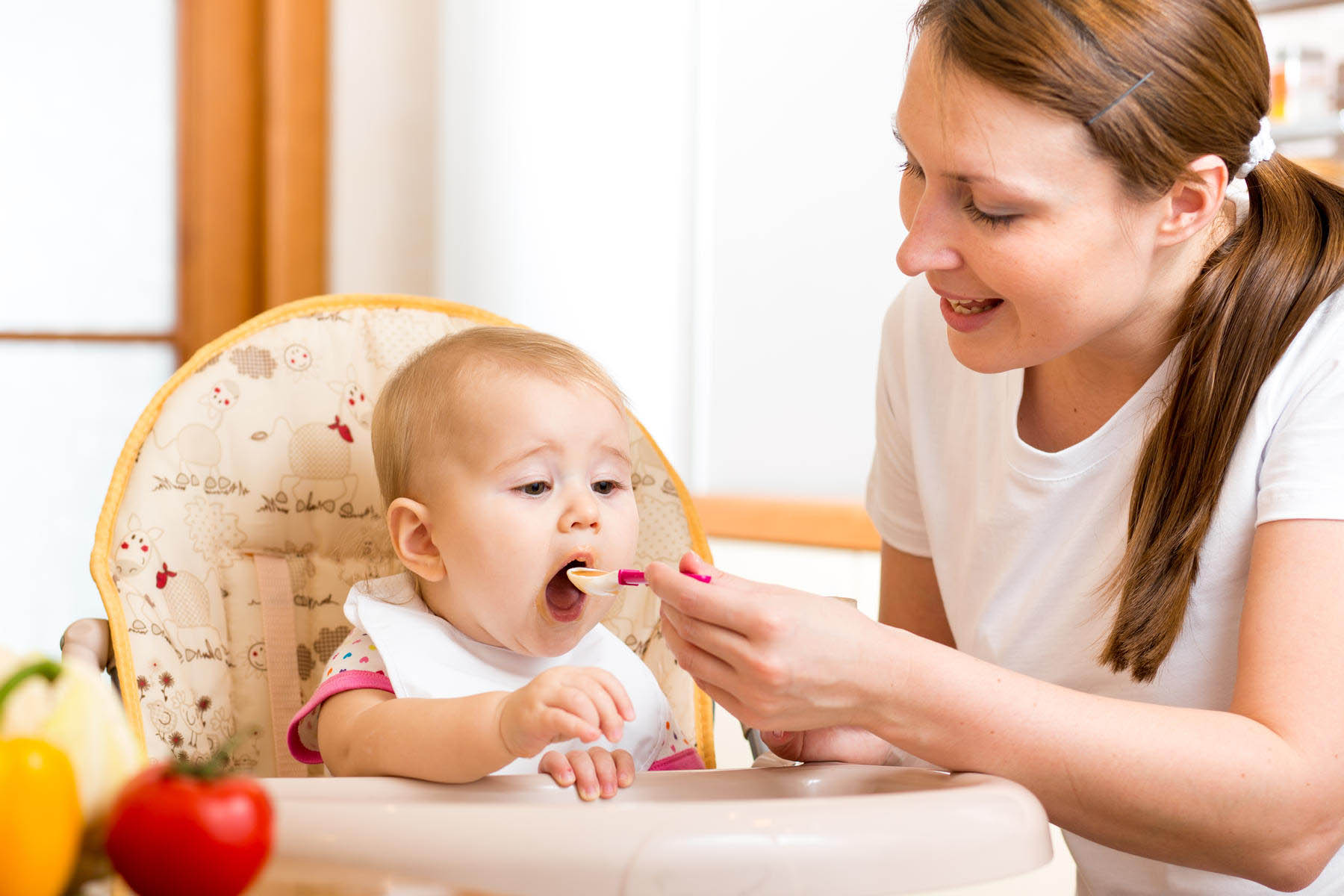 Vegetable puree is the best choice that most mothers swear by – carrot, pumpkin, sweet potato, potato, ash gourd and sponge gourd are the best vegetables to start off with
Introduce pureed fruits in a semi-solid form – cooked/boiled apple, mashed banana and cooked pear are good options
Baby cereals fortified with iron is a good start too
Egg yolk is best for babies at this stage. Babies enjoy the new taste of egg in custard form
Pulses, basically dal, is another good choice for the overall growth and protein content
In the next stage, you might find it easier to introduce purees to babies. However, babies begin chewing soft and lumpy food even though they do not have teeth. So, make sure that the food is mashed properly and it is thicker in consistency.
Point to note – do not add sugar, salt, or honey to baby food.
Also Check: Home Remedies For Cold
Introducing the Spoon | Weaning Foods for Indian Babies
Apart from breast milk and feeding bottles, babies do not understand any other mode of eating. Introducing a spoon in the right manner is very important. Choose a good quality, branded spoon for your baby, preferably the ones made for babies with food-grade value. Once they adapt to it, you can increase the range of weaning foods:
Try poultry or lean meat puree
Split peas puree
Mixed vegetable puree with rice
Yogurt, full cream milk, paneer, cream cheese, custard
Get yourself amazing deals from the myntra at myntra coupons 
Important Factors to Consider Before Introducing Weaning Foods for Indian Babies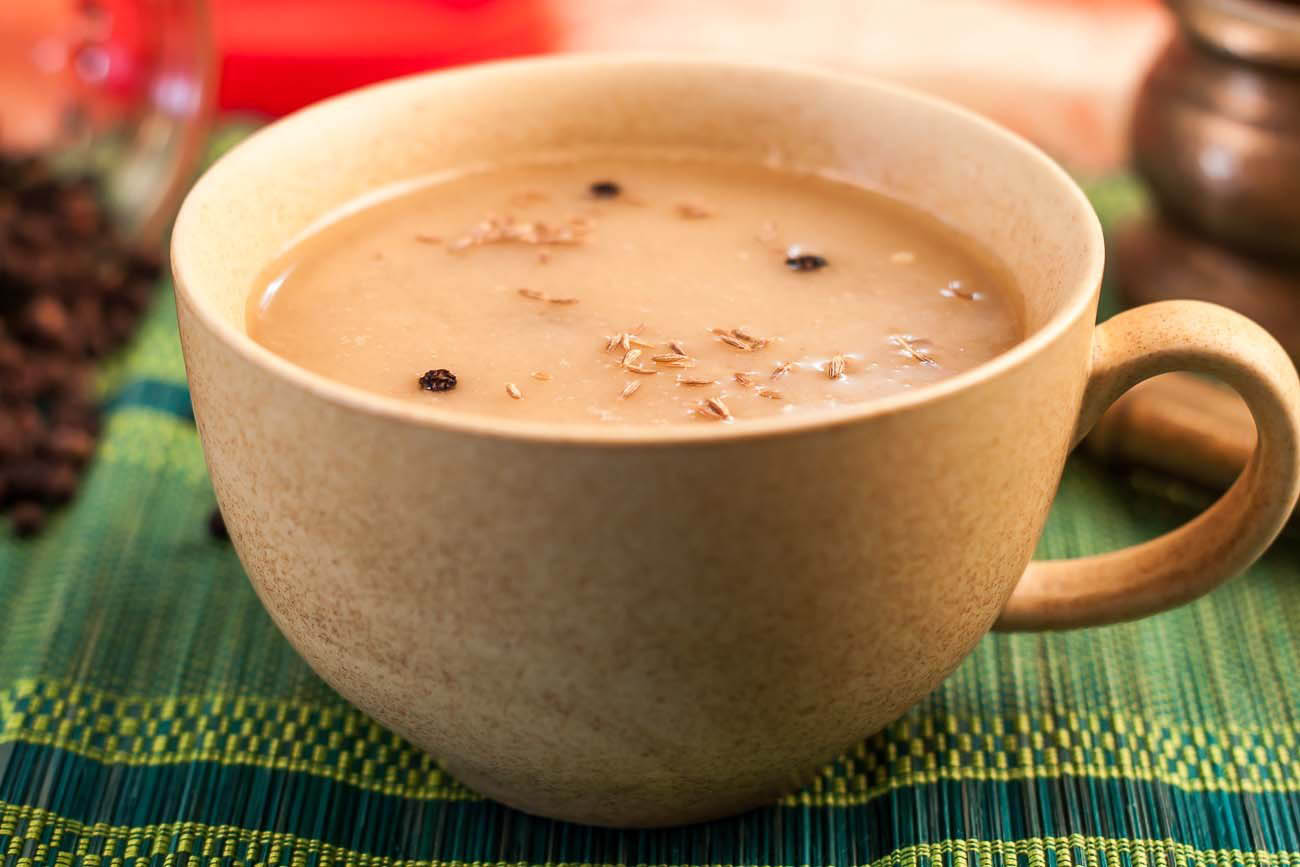 Introduce one food item at a time. This would help you to understand your child's liking and disliking. Moreover, you can gauge the tolerance too.
Before introducing a second new weaning food, make sure your child is familiar with the first one.
Ensure that the consistency of food is thin and there is no fibrous material.
When you introduce weaning food to your baby, offer him just once daily in small quantity. Gradually, once your baby develops liking for the food, you can increase the amount and introduce variety.
Weaning Foods for 7 to 9 Months Old
As months pass by, your baby would start adapting to the newly introduced foods offered to him in different colours, textures, and forms. Avoid packaged food and emphasize more on natural or organic produce. However, if you are offering pre-packaged cereals, make sure you check the labels carefully.
Also Check: Home Remedies For Cough
It is time for some new introductions:
Minced foods instead of purees would be a great addition, make sure there are some lumps in the food.
Add some starchy food like suji upma, khichdi, dalia, sabudaana khichdi, kheer, and bread. Oats, breakfast cereals, and breadsticks for babies can be given too.
Since your baby is having all these wide varieties of foods, he needs water too. Give him filtered, boiled, and cooled water in a sipper having a soft pout. This is an addition to the breast milk he is having and the fruit juices.
Introduce small amounts of citrus fruits like sweetlime, oranges, and kinnow.
Lean protein, meat, poultry, lentils, and fish – one serving per day to give him adequate protein.
Nut butter would be right at this stage.
Dairy products like cheese, yogurt, and paneer may be given.
With any new food, babies may develop diarrhoea or stomach problems. It is very common. Just take it easy, take a break, and redo the process all over again.