Life is pretty hectic. There is so much to do in a day and so many priorities to look after that one thing goes unnoticed most of the time- your health. As a busy professional you might not be getting as much time as to go to the gym regularly. Here's some good news for you. Buy some time out and you can perform full body workouts at your home. What's more, you do not even need expensive equipment or any equipment at all as these online workouts are the very best out there.
Fitness Blender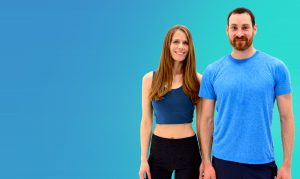 The husband-wife duo, Daniel, and Kelli are fitness enthusiasts and professionals. Their idea behind Fitness Blender is to provide intense workout tutorials that involve your whole body. Search for the workout by entering key terms and filter the list by duration or other parameters. You will find great videos that are either free or paid and have the potential to change your life.
Turbulence Training
Did you know that your body carries enough weight to make your exercise regime fruitful? Bodyweight exercises are the specialisation of Craig Ballantyne, the trainer from Turbulence Training. All you have to do is follow his tutorial videos closely and extract the most out of the workouts. You can even combine multiple workouts to form a program for yourself to do every day.
Jessica Smith TV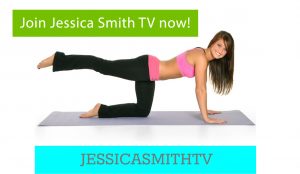 A very effective collection of videos awaits you at Jessica Smith TV of varying durations that range from 7 to 30 minutes. The ever-energetic Jessica shares her experience and knowledge about getting leaner and stronger in her instructional videos. The workout styles also take care of a variety of issues like burning fat, cardio, kickboxing, and more.
Sweaty Betty
Online fitness classes at Sweaty Betty are easy to perform in the confines of your home. This channel provides plenty of practical instructions for yoga workouts, high-intensity interval training workouts (HIIT) and helps for beginners to stick to a routine. The difficulty levels increase as you go from a beginner to getting into more intense training. Betty will have you sweating in no time.
Make Your Body Work
Dave Smith was chosen as Canada's Top Fitness Professional so when he tells you how to work out, you do it. Each of his videos on this website is designed to challenge the entire body and strengthen it at its core. The unique feature you will find here is that every move has been shown in variations of four distinct difficulties. Advance to a higher difficulty to know that you are progressing.
Do Yoga With Me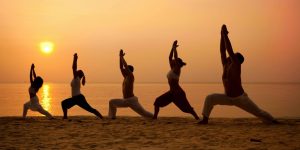 A favourite source of motivation for many, Do Yoga with Me employs a different technique to keep your workouts interesting. Many videos that you find there are filmed outdoors in scenic locations of British Columbia, Canada. Instructions are very effective and help you to focus on every part of your body.
It does not matter anymore if you are travelling or spending lots of time at work. Keeping yourself fit is your duty towards the body that works hard all the time for you. These top online workout resources are there for this very purpose so that you have no excuses for skipping exercise any single day. Stay healthy and strong by subscribing to the trainer who works the best with you.